Why choose me?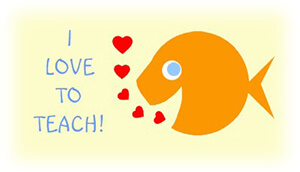 Experienced
Over the past few years I have tutored many students in French with outstanding results. You can read testimonials from some of those students and their parents here.
Knowledgeable
I have been speaking French for many years, have lived and studied in France and constantly keep up with my knowledge of the French language by conversing with others, reading French literature and staying current on the French grammar and conversational patterns.
Creative
I believe that a good tutor is someone who makes learning fun for the student. Getting the student to enjoy the subject requires a certain level of creativity and strategical thinking. I tailor my lessons to each individual student to make sure that the student's needs are addressed adequately. Before long, the student actually starts to look forward to learning the subject.
Persistent
Everybody has the capacity for learning, though learning comes more easily to some than to others. Persistence and patience with the student are key to help the student succeed.
Flexible
People have complicated lives. You do. I do. In spite of this, I do my best to be available when my students need me. I believe this to be of paramount importance.
Passionate
I am passionate about what I do, and my number one goal is to bestow this same love for learning and French that I have. I know I've done my job well when I see smiles of understanding and appreciation on my students' faces because they are proud of their accomplishments.