About Myself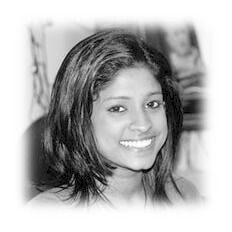 Dumindra Kandana Arachchige
My name is Dumindra (or Dumi for short), and I am an undergraduate student at the University of Manitoba who has a passion for helping children, university students and just about anyone who would like to learn French or improve their language skills.
I am presently studying towards a nursing degree, but I understand the importance of bilingualism in this country. I myself am fully multilingual (with English, French and Sinhalese behind my back) and constantly communicate in all three languages.
I have had several years of tutoring experience in French for various age groups, ranging from early teens to early twenties. I have also spent some time living and studying in France where I was able to hone my own language skills.
Learning a second or a third language, in my opinion, is not only incredibly useful, but is also very rewarding mentally. Speaking a different language stimulates one's brain, gives a much broader perspective to one's own native tongue, enables a much deeper communication with other people and provides a whole new understanding of another people's culture.
Feel free to contact me if you have any questions or if you would like to know more about me or about what I do. I am a very friendly person and always enjoy meeting new people!